Friday...Noon...In the rain...On Halloween. What could be sweeter?
SF Giants World Series 2014 Victory Parade
The parade is will start at noon Friday at Steuart and Market.  It will turn onto McAllister and end at City Hall.
Bring your orange rain gear,
there is an 80 percent chance of rain. It is expected to be raining at noon, decreasing to showers by 2 p.m.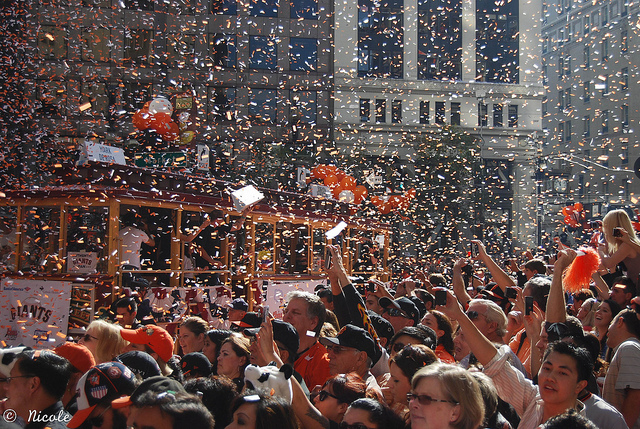 photo: Nicole Abald
Watching the Parade Instead?
The parade will be broadcast on KPIX and Comcast SportsNet and will be streamed on the KPIX web site.