Here is the schedule for your SF Giants vs. St. Louis Cardinals NLCS Series.
SF Giants NLCS Schedule vs. St. Louis Cardinals – 2014
Here we go Giants, here we go.
We are all preparing for game one on Saturday at 5 pm PDT against the St. Louis Cardinals ace, Adam Wainright. While the Giants' pitching rotation is still,  officially, tba. We all have a sense of what the order will be, don't we?
We will most likely welcome MadBum to start and finish with Vogey – yes?
Here is the game schedule: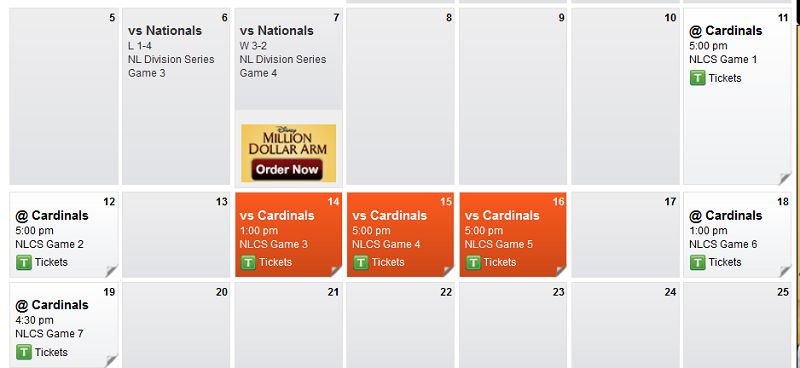 SF Giants NLCS Schedule 2014