We remember why we love you...
Marco Scutaro Retires a San Francisco Giant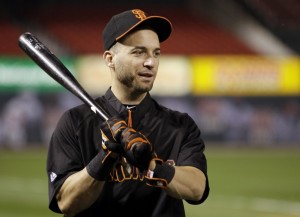 When I heard that Marco Scutaro resigned a one-day deal to retire as a San Francisco Giant, a tear came to my eye. We all loved him and missed him sorely. Only Joe Panik, after 2+ years has been able to attempt to fill his spot. Marco will always have a place in the hearts of Giants Nation.
Marco